Real Health Photos – International Women's Day
Real Health Photos – International Women's Day
March 8 is International Women's Day (IWD) around the globe. This year's theme is Press for Progress — a call to motivate and unite friends, colleagues, and whole communities to think, act, and be, gender inclusive.
Started by the Suffragettes in the early 1900's, the first International Women's Day was celebrated in 1911. According to the IWD website, "International Women's Day belongs to all communities everywhere – governments, companies, charities, educational institutions, networks, associations, the media and more. Whether through a global conference, community gathering, classroom lesson or dinner table conversation – everyone can play a purposeful part in pressing for gender parity."
Women of all ages, races, ethnicities, sizes, shapes, disabilities, and capabilities are often the focus of targeted health promotion campaigns. Matching photographic images to a target population can improve the effectiveness of a health message, according to KB research. The message is more effective because the photographs increase the audience member's identification with the message in a very real and visual way.
KB's Real Health Photos stock photography enterprise includes thousands of images to help improve the effectiveness of health promotion messages for targeted audiences. Real Health Photos images show diversity of gender, race, ethnicity, age, income level, and health condition or physical ability.
Use Real Health Photos for improving the impact of health campaigns for all kinds people, including women.
For more images, visit Real Health Photos.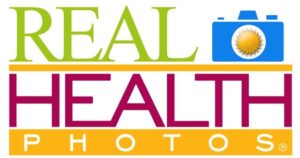 Real Health Photos is a stock photography service owned and operated by KB. It was created and evaluated with a research grant (R44MD003338, Mary Buller, Principal Investigator) from the National Institute of Minority Health and Health Disparities at the National Institutes of Health. Real Health Photos is designed to capture the diversity of health through photography and promote the inclusion of all populations in health promotion materials and media.
Real Health Photos® is a KB registered trademark.