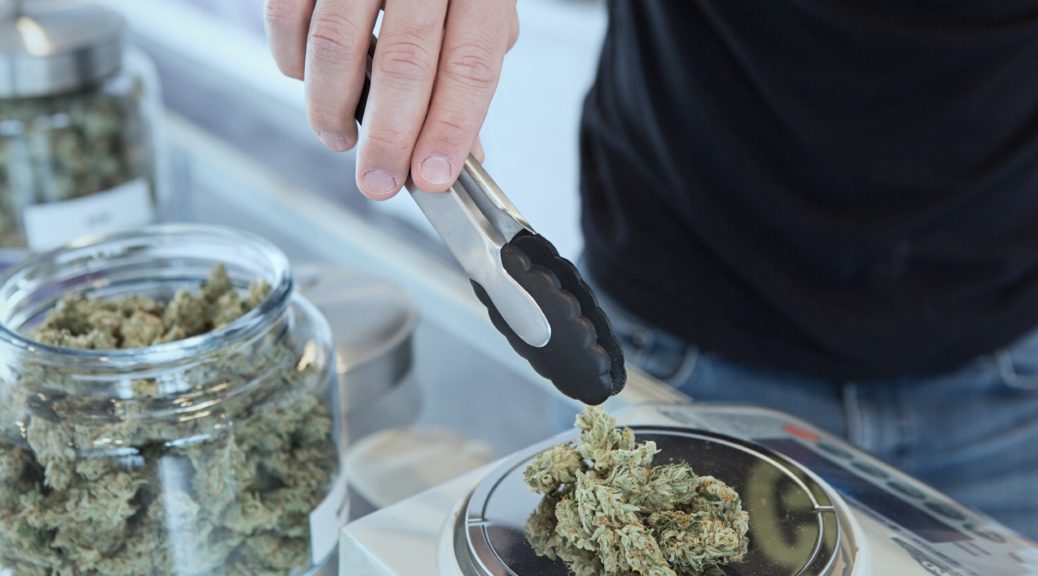 Refusal of Pseudo-intoxicated Customers at Retail Marijuana Stores
Refusal of Pseudo-intoxicated Customers at Retail Marijuana Stores
Klein Buendel Senior Scientist, Dr. David Buller presented a poster at the Society for Prevention Research Annual Meeting in San Francisco, California in May. The poster presented insights on whether personnel in recreational marijuana stores refuse sales to buyers who appear to be intoxicated.
Recreational marijuana is sold by state-licensed stores in seven U.S. states. Like alcohol, sales are prohibited to persons younger than age 21 and sometimes to persons who are apparently intoxicated. A sample of 150 licensed retail stores in Colorado, Oregon, and Washington were selected from state regulatory agency lists. A majority of stores sold both recreational and medical marijuana. The sample was stratified between the largest metropolitan area in each state (Denver, Portland, and Seattle) and nearby regions with smaller cities.
Pseudo-patron assessment teams comprised of a 'buyer' and an 'observer', visited each store once from August to October 2018. Buyers attempted to enter the premises while feigning obvious signs of intoxication (for example: slurred speech, stumbling, dropped change or ID) and attempted to purchase a low-cost cannabis product. Observers recorded whether buyers gained entry and if the clerk offered to sell marijuana (no actual purchases were made).
Refusal rates were rare. Overall, refusal rates were slightly higher in the states of Colorado and Oregon than in Washington. A state law that explicitly prohibited sales in Oregon may have slightly decreased sales there, while refusals in Colorado may be attributed to the wide-scale use of security guards checking IDs at entrances. These high rates of sales to apparently intoxicated customers are a cause for concern, especially in light of research indicating that the combination of alcohol and marijuana intoxication appears to severely impair driver performance.
This research project is funded by a grant from the National Institute on Drug Abuse at the National Institutes of Health (DA038933; Dr. David Buller, Principal Investigator). Additional collaborators include Dr. Robert Saltz from the Pacific Institute for Research and Evaluation in Oakland, California; and Dr. Gill Woodall and Andrew Grayson from Klein Buendel.