Collaborator Spotlight:
Dr. Alberta Kong
Collaborator Spotlight:
Dr. Alberta Kong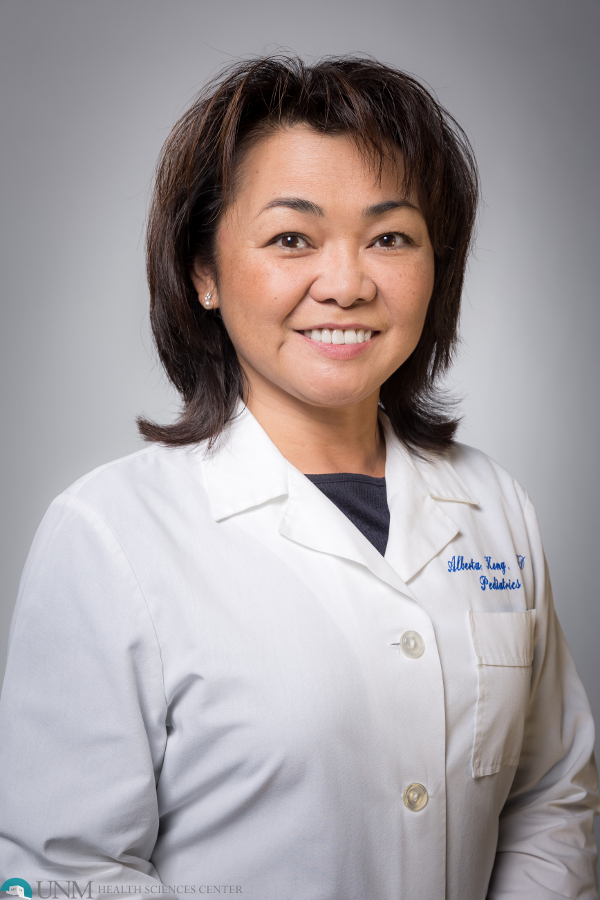 Dr. Alberta Kong has been collaborating with Dr. W. Gill Woodall from Klein Buendel for several years on research to prevent HPV – the Human Papillomavirus – by encouraging vaccination for adolescent girls and boys. They are currently working together on a four-year research project entitled "Web App Technology for Boys and Parents: Improving HPV Vaccine Uptake." The project, which is funded by a grant from the National Cancer Institute to Klein Buendel (CA210125; W.G. Woodall, Principal Investigator), is creating and testing a mobile web app to accurately inform parents and adolescent boys about the HPV vaccination and address unique concerns about its safety and effectiveness for boys.
Dr. Kong specializes in adolescent health and infectious disease prevention. She is an Associate Professor with a primary appointment in the Department of Pediatrics, Division of Adolescent Medicine and a secondary appointment in the Department of Family and Community Medicine at the University of New Mexico (UNM) Health Sciences Center. She received her Medical Degree from the University of Arizona. Dr. Kong is one of only two Board Certified Adolescent Medicine Specialists in the state of New Mexico. In addition to practicing medicine, she teaches and mentors medical students, pediatric residents, graduate students, and junior faculty members.
According to her UNM bio, "Dr. Kong's research interests relate to highly prevalent conditions such as sexually-transmitted infections and obesity that commonly affect adolescents. Her research ranges from observational studies to development and testing of interventions targeting behavior change to improve adolescent health outcomes. Regardless of the research design, she utilizes community engagement approaches to ensure that her research has real world applications that can contribute to clinical care of the population she serves."
Among other research projects, Dr. Kong is the Principal Investigator on a study funded by the National Institutes of Health, National Heart Lung and Blood Institute (HL118734) investigating the efficacy of motivational interviewing approaches for overweight and obesity prevention and treatment through the use of school-based health centers.