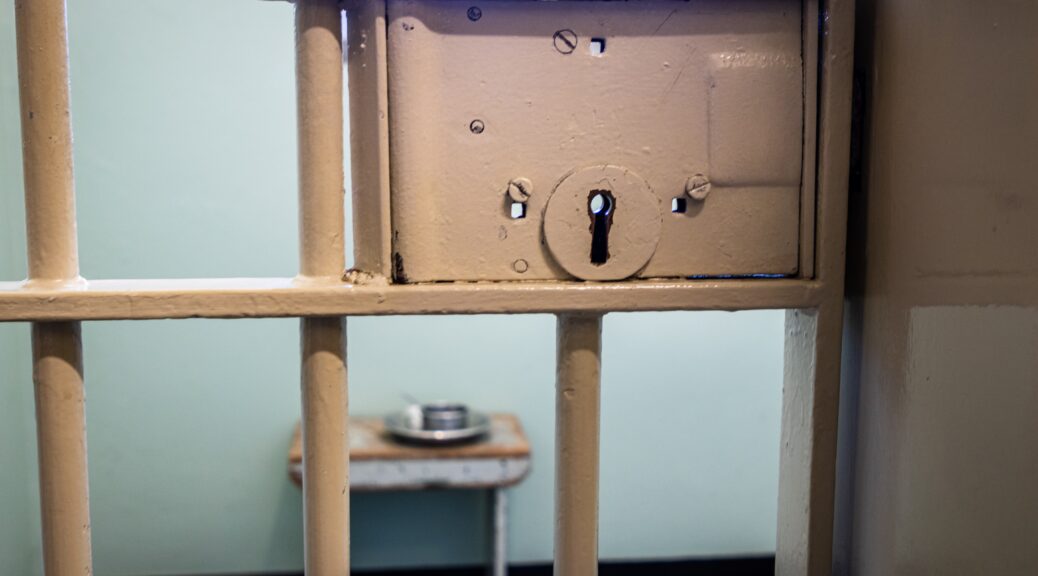 Advisory Boards and Usability Testing of an E-Training Program for End-of-Life Care in Prisons
Advisory Boards and Usability Testing of an E-Training Program for End-of-Life Care in Prisons
The 14th Annual Academic and Health Policy Conference on Criminal Justice Health, hosted by the Academic Consortium on Criminal Justice Health, was held virtually on April 8-10, 2021. Susan J. Loeb, PhD, RN, FGSA, FAAN, from the Penn State College of Nursing gave two presentations on research conducted in collaboration with Klein Buendel Senior Scientist, Valerie Myers, PhD. The presentations were titled, "Planning, Maximizing, and Sustaining Advisory Boards to Inform and Facilitate Research in Prisons" and "Usability Testing of an E-Training Package to Enhance Geriatric and End-of-Life Care in Prisons."
Planning, Maximizing, and Sustaining Advisory Boards to Inform and Facilitate Research in Prisons
Dr. Susan J. Loeb discussed working with Advisory Boards for research in prisons. Advisory Boards are comprised of targeted stakeholders who collaborate with researchers to promote cultural awareness, consideration of environmental facilitators and constraints, and the upholding of ethical responsibilities to keep the best interests of research participants at the forefront.
Effective partnering with Advisory Boards can promote entrée and execution of corrections research and enhance the credibility, relevance, and translation of study findings. The team systematically considered stakeholders who were engaged on Advisory Boards across four previous NIH-funded studies to assess how to promote stability, infuse fresh perspectives, refine the focus of consultation, and extend the array of research settings during an era when in-person meetings were not feasible due to a pandemic.
Adopting multiple advisory boards with unique foci and constituted by people possessing expertise in a focused area, allows for laser-focused videoconference meetings. While virtual meetings may not afford the same intensive opportunities for relationship building that on-site meetings do, the former does lessen travel-related budgetary, logistical, and time burdens.
The research team concluded that teaming with and sustaining a diverse array of community stakeholders is a key strategy for generating science that is tailored to address the health needs and promote health equity for people living in prisons.
Usability Testing of an E-Training Package to Enhance Geriatric and End-of-Life Care in Prisons
Dr. Susan J. Loeb presented on usability testing and best practices of a full-scale media-rich interactive computer-based learning system for corrections staff in response to the growing population needing geriatric and end-of-life (EOL) care in prisons, which are not consistently adopted. The training is called, Enhancing Care of the Aged and Dying in Prisons (ECAD-P).

The research team conducted face- to- face usability testing of the 6-module ECAD-P training with corrections staff in two rounds at two correctional facilities in different states. The System Usability Scale (SUS) was administered to assess usability and acceptability of ECAD-P. Full scale testing included 173 participants at seven state prisons who completed cognitive and posttest measures and the SUS.

The mean SUS score was 75.10 in the face-to-face usability testing, which indicated a high level of acceptability and usability since a score of 68 is above average. For the large-scale testing, cognitive posttest scores were significantly higher than cognitive pretest scores. At posttest, affective measures were significantly higher than at pretest. The mean SUS score for the full-scale testing was 69.34.
The corrections environment is not technology-rich; however, prison administration and staff are accustomed to and receptive of computer-based learning (a frequently used delivery platform for mandatory training sessions). Therefore, the research team concluded the ECAD-P product is acceptable, feasible, and usable in corrections.
The research presented at ACCJH was funded by multiple SBIR/STTR grants to Klein Buendel from the National Institute on Aging (AG049570; AG057239; Dr. Susan J. Loeb and Dr. Valerie Myers, Multiple Principal Investigators). Collaborators on the two presentations also included Dr. Erin Kitt-Lewis, Sherif Olanrewaju, and Katherine Fiochetta from Penn State University; and Jeannyfer Reither and Savanna Olivas from Klein Buendel.