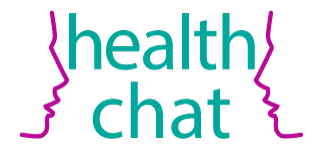 Experiences from the Health Chat Intervention
Experiences from the Health Chat Intervention
Dr. David Buller, Director of Research at Klein Buendel, presented experiences from the Health Chat Intervention during a symposium at the 42nd Annual (Virtual) Meeting & Scientific Sessions of the Society of Behavioral Medicine, April 12-16, 2021. Health Chat is a social media intervention for mothers and their teenage daughters designed to influence their decisions related to indoor tanning.
Despite declines in recent years, indoor tanning (IT) remains popular with some adolescent females. IT initiation can be influenced by mothers' permissiveness toward IT and IT behavior. Social media is a popular channel with mothers for adolescent health information. Our research team developed a series of social media posts to prevent IT and evaluated their impact on mothers' permissiveness, mothers' and daughters' IT attitudes, intentions, and behavior, and mothers' support for bans on IT by minors. Investigators used an iterative method to develop theory-based social media posts, based on diffusion of innovations theory, social cognitive theory, and transportation theory of narratives.
Two innovative research techniques were employed. First, to stimulate engagement with the IT messaging, posts were embedded in a larger social media campaign on adolescent health (for example, substance abuse, diet and physical activity, and mental wellness), with 2-3 posts on IT (about 113 posts total) among the 14 health posts per week (about 710 posts total). Frequency and currency of IT posts were adjusted to avoid message fatigue and disengagement. Second, the campaign was delivered to in two Facebook private groups to create experimental separation, with control-group mother receiving posts on preventing prescription drug misuse. Recruitment was challenging with initial community-based techniques (such as schools, community groups/events, and out-calls) being largely unsuccessful.
The sample of mothers (n=869) was ultimately obtained from the Qualtrics Internet Panel from 34 states without bans IT by minors. They completed assessments at baseline and 12- and 18-months post randomization. Daughters were invited to complete baseline and follow-up assessments but just over half did so at baseline. Most mothers (87%) stayed in the private groups for the entire 12-month campaign and 277 mothers engaged with the IT posts. The effects of the IT posts in 12- and 18-months follow-ups were most evident in mothers' reduced permissiveness and increased communication with daughters about the harms of IT. It also reduced mothers' intentions to indoor tan. At the long-term follow-up, the campaign increased mothers' support for bans on IT by minors and self-efficacy to refuse IT request from daughters. While there was no direct effect on mothers' or daughters' IT behavior, these changes may serve to prevent daughters from engaging in IT in the future. They also could help to support public policy efforts to curb further IT by minors.
This research project is funded by a grant and supplement from the National Cancer Institute (CA192652; Dr. David Buller, Principal Investigator).
Listen to the Health Chat presentation: