Collaborator Spotlight:
Dr. Alexandra Morshed
Alexandra Morshed, Ph.D., is a Research Assistant Professor in the Department of Behavioral, Social and Health Education Services at Emory University. She is also a Co-Investigator with the Emory Prevention Research Center. Dr. Morshed received her Master of Science degree from Wageningen University in the Netherlands and her Ph.D. from Washington University in St. Louis.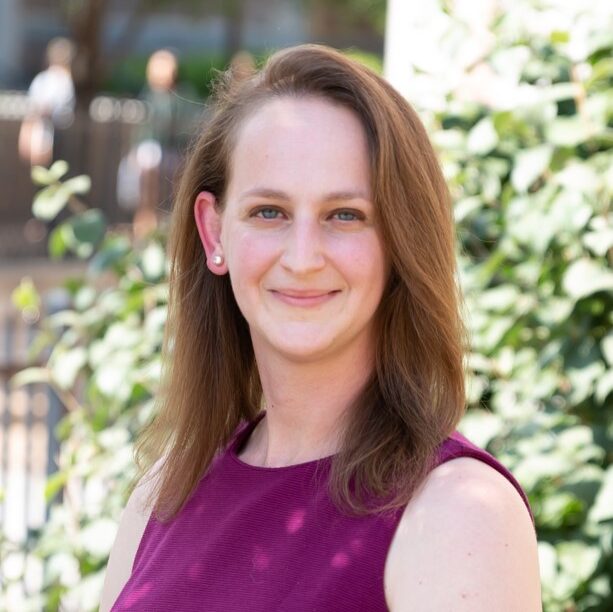 Dr. Morshed is an implementation scientist with more than ten years of experience in public health research and practice. Her primary areas of interest include implementing interventions in vulnerable populations, chronic disease prevention, public health nutrition, and capacity building and knowledge expansion in dissemination and implementation science.
Dr. Morshed is currently collaborating with Dr. David Buller from Klein Buendel on a research study titled "Go Sun Smart at Work: A Sun Safety Program for Underserved Outdoor Workers" (Dr. Morshed and Dr. Buller, Multiple Principal Investigators). This CDC-funded study builds upon Klein Buendel's evidence-based comprehensive occupational skin cancer prevention intervention, Go Sun Smart at Work, and aims to reduce UV exposure and prevent skin cancer among underserved outdoor workers in Georgia. Hispanic and African American adults have been overlooked in skin cancer prevention efforts, due to their lower incidence of skin cancer. However, among Hispanic and African Americans, skin cancer is diagnosed at more advanced stages, leading to higher mortality rates than non-Hispanic whites. The Emory University study aims to develop an intervention and implementation strategies to increase policies and practices to support sun safety among outdoor workers in Georgia.