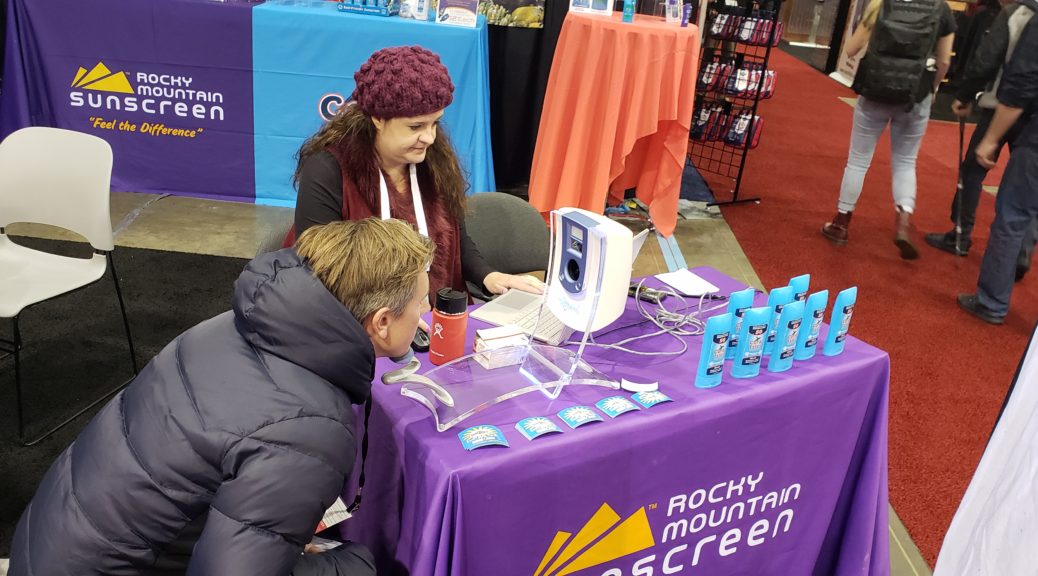 Skin Cancer Awareness for Winter Enthusiasts
Skin Cancer Awareness for Winter Enthusiasts
Last month, Klein Buendel (KB) teamed up with the Colorado Skin Cancer Task Force (CSCTF) and Rocky Mountain Sunscreen (RMS) at the Annual Outdoor Retailer and Snow Show to spread skin cancer awareness to outdoor winter enthusiasts.
Per their website, the Outdoor Retailer Snow Show is the largest outdoor snow sports industry gathering in North America. The trade show brings outdoor industry brands, suppliers, retailers, and leaders together for a three-day expo at the Colorado Convention Center. Although the trade show is closed to the public, last year the event attracted over 29,000 attendees with representatives from over 1,000 brands.
The extensive Snow Show provides the opportunity to reach thousands of individuals who work and recreate outdoors. Every year, for over a decade, KB has partnered with the CSCTF and RMS to raise awareness about UV radiation and skin cancer prevention at the event. We stress the importance of practicing sun safety at high elevation during the winter months when UV can reach very high levels.
Specifically, KB increases people's awareness of their personal risk for skin cancer by taking individual's UV photographs using a Reveal Imager. The imager by Canfield, has the ability to capture and expose a lifetime of sun damage in a single image of someone's face that is otherwise invisible to the naked eye. From the image, KB staff point out problem areas that have received damage from the sun and suggested simple sun safety practices for people to better protect themselves from accruing further UV damage.
Other members of the CSTF, including Colorado dermatologists and dermatology interns, were also present to help field questions and to perform free skin examinations on request.