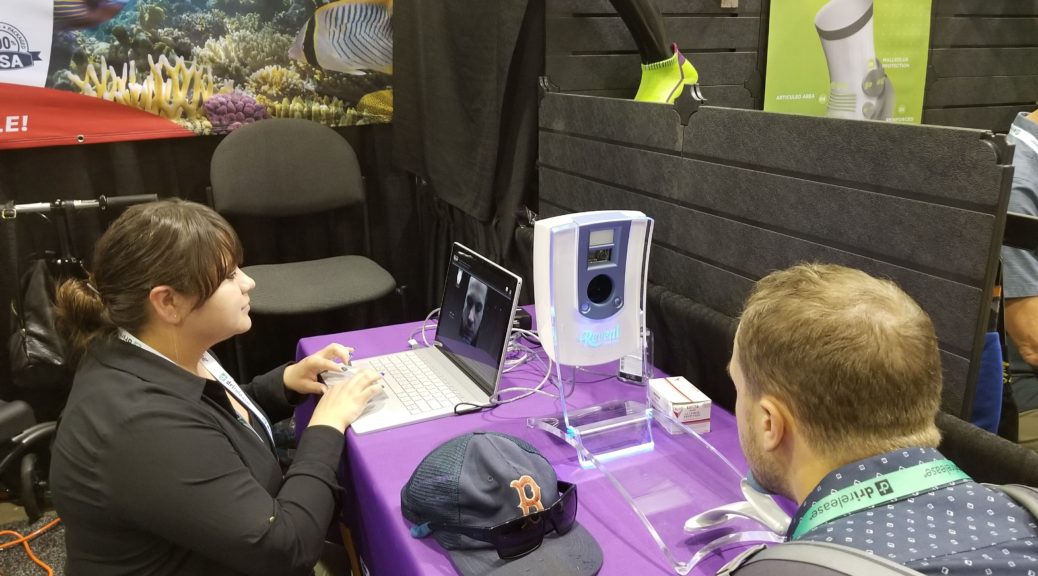 Skin Cancer Awareness and the Great Outdoors
In July, Klein Buendel (KB) teamed up with the Colorado Skin Cancer Task Force (CSCTF) and Rocky Mountain Sunscreen (RMS) for the first time in the summer to raise awareness about UV radiation and skin cancer prevention at the new-to-Denver Outdoor Retailer Summer Market at the Colorado Convention Center.
For nearly a decade, KB and the CSCTF partnered with RMS at the winter SnowSports Industries America Snow Show every January to show outdoor retailers that practicing sun safety is just as important in the winter months as in the summer months. Now we can access hundreds of outdoor retailers in the summer months in Denver, too, with the arrival of the Outdoor Retailer Summer Market.
Skin cancer prevention is particularly relevant for members of the outdoor retailer industry because they work and promote recreation in high UV environments, like mountains, deserts, lakes, and oceans. In addition to providing sun safety and skin cancer awareness information, the booth offered a unique opportunity for attendees to have a UV-damage photograph taken of their face with the Reveal Imager. The Reveal Imager by Canfield has the ability to capture damage caused by the sun's UV rays that are invisible to the naked eye. Participants reported that seeing this type of photograph of themselves is a helpful visual reminder to practice sun safety all year long to reduce their risk of additional sun damage.
Per their website, "the Outdoor Retailer Summer Market is North America's largest tradeshow in the outdoor industry drawing attendees from around the world. Summer Market is all about face-to-face—it's where products are shown, orders are written, new accounts are found, connections are made and brands are launched. This show is about buying, sourcing, strategic meetings, trend, education and networking with decision makers, influencers, stakeholders, key buyers and athletes that influence the outdoor market."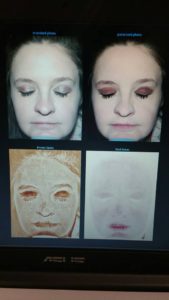 Over the course of the multi-day event, KB staff took dozens of photographs with the UV camera. Other members of the CSCTF (including Colorado dermatologists and dermatology interns) answered questions, distributed sun safety materials, and performed skin examinations. This event is part of the annual outreach and education efforts of the CSCTF. KB has been an active member of the CSCTF for over 10 years.