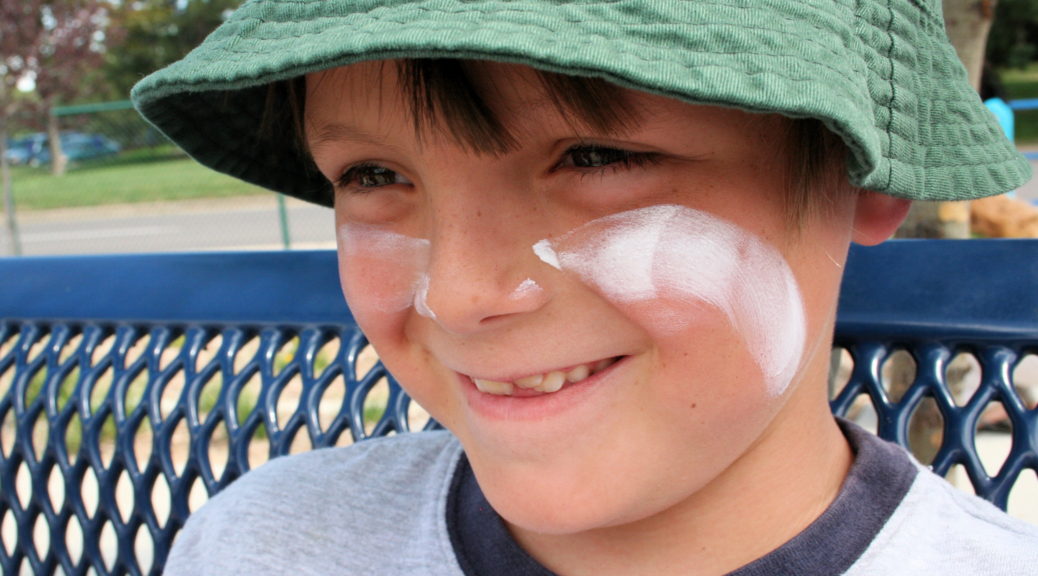 Sun Safe Schools Program Implementation
Ms. Kim Massie is presenting a poster on the implementation of the Sun Safe Schools project at the 4th International Conference on UV and Skin Cancer Prevention in Toronto, Canada, May 1-4, 2018. The poster focuses on the delivery of a sun protection policy intervention to public elementary schools in California.
The U.S. Surgeon General's Call to Action to Prevent Skin Cancer in 2014 emphasized the importance of sun safety for schools; however, there is limited information on how to effectively assist schools in implementing sun safety. The Sun Safe Schools project was developed to provide technical assistance to 118 public elementary schools in California with the implementation of sun safety practices consistent with district board policy for sun protection (BP 5141.7). A trained coach worked with principals to select sun safety practices within policy categories, such as education of students and parent outreach, and develop their implementation plan. The coach recorded all reported intervention activities within a tracking database including practice selection date, policy category, practice description, and implementation date.
A variety of practices, such as posting the UV Index and providing sunscreen, were implemented at 58 intervention schools. Practices were predominately implemented in the first 12 months of the 20-month program. Most practices were implemented in the spring. Low periods of implementation coincided with summer and winter breaks in the school calendar. The most frequently implemented practices included distributing sun safety information to parents, arranging sun safety presentations for students, and providing a sun safety webinar to staff. Policy categories most frequently implemented included education of students, parent outreach, and education of teachers.
Overall, working with schools presents unique challenges for implementation of sun safety. To be effective, implementation assistance should be designed around the school calendar and allow the principal to determine the pace and priorities.
This research was supported by a grant from the Eunice Kennedy Shriver National Institute for Child Health and Human Development (R01HD074416; Dr. Kim Reynolds, Claremont Graduate University, Principal Investigator). Collaborators include Kim Massie and Brianne Freeth from Claremont Graduate University in California; Dr. David Buller, Julia Berteletti, and Mary Buller from Klein Buendel; and Dr. Jeff Ashley from Sun Safety for Kids, Inc. in Los Angeles, California.
Klein Buendel is one of the North American hosts of the UV 2018 conference. The conference was organized by a joint planning committee of skin cancer prevention experts in Canada and the United States from Ryerson University in Toronto, the Canadian Dermatology Association in Ottawa, and Klein Buendel in Denver.