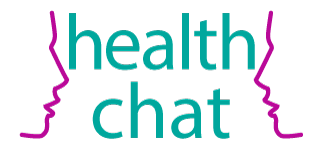 Persisting Effects of the Health Chat Program
The use of indoor tanning facilities by minors is a public health concern. In an effort to reduce risk for skin cancer, the Health Chat social media intervention was launched by Klein Buendel researchers and their colleagues to reduce mothers' permissiveness toward their teenage daughters' indoor tanning behavior.
For the Health Chat study, mothers with daughters aged 14-17 were recruited in 34 states that do not ban indoor tanning by minors. Participating mothers received an adolescent health social media campaign in Facebook private groups. Half of the mothers were in a group in which the health campaign included posts about preventing indoor tanning (intervention) and the other half, included posts on preventing prescription drug misuse (control). Follow-up surveys with mothers at 12 months and 18 months measured indoor tanning permissiveness, attitudes, intentions, communication, behavior, and support for state indoor tanning bans.
Analysis of the 18-month follow-up data from the Health Chat social media intervention was e-published recently in Cancer Epidemiology, Biomarkers & Prevention. The research was led by Dr. David Buller from Klein Buendel and Dr. Sherry Pagoto from the University of Connecticut.
The methods and results of this randomized trial are detailed in the publication. Data analysis showed that at 18 months after the intervention, mothers in the intervention group were less permissive of indoor tanning by daughters and had greater self-efficacy to refuse daughter's indoor tanning requests than mothers in the control group. Intervention-group mothers also had lower intentions to indoor tan themselves and were more supportive of bans on indoor tanning by minors than control-group mothers. In addition, daughters in the intervention group expressed less positive attitudes toward indoor tanning than daughters in the control group.
In summary, the Health Chat social media intervention may have influenced mothers' decisions to withhold permission for their daughters to indoor tan for six months after the end of the program. Mothers' support for bans on indoor tanning by minors also appears to have persisted.
This research was funded by a grant and supplement from the National Cancer Institute (CA192652; Dr. David Buller and Dr. Sherry Pagoto, Multiple Principal Investigators). Collaborating authors include Dr. Katie Baker and Dr. Joel Hillhouse from East Tennessee State University; Dr. Kimberly Henry from Colorado State University; Jessica Bibeau from the University of Connecticut; and Dr. Barbara Walkosz, Julia Berteletti and Alishia Kinsey from Klein Buendel.