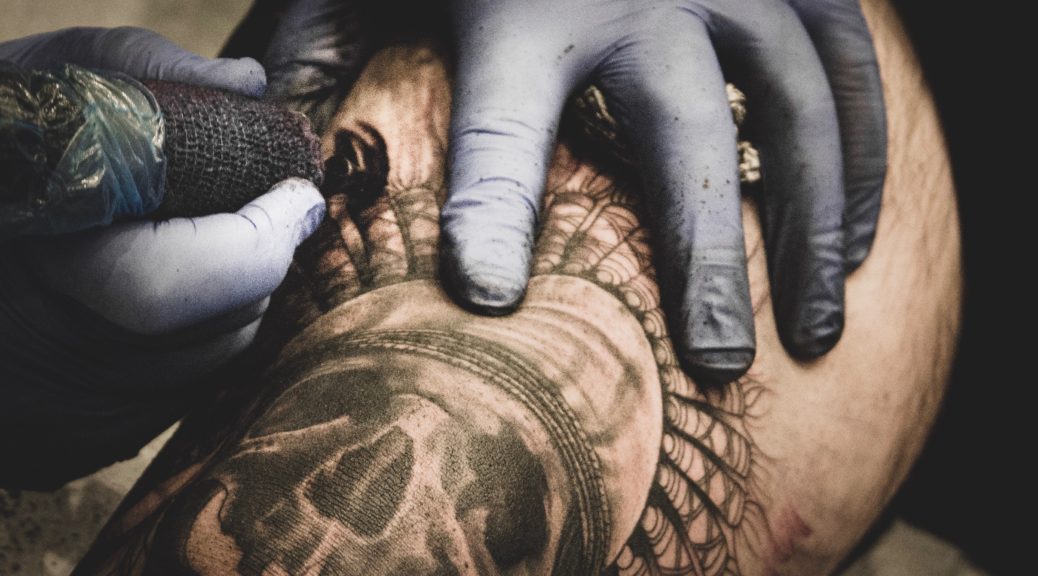 Hispanic Tattoo Artists as Skin Cancer Prevention Influencers
Skin cancer is increasing in the Hispanic population and there is a public health need for campaigns to target this often-underrepresented population. In a recent publication in The Journal of Drugs in Dermatology (JDD), authors from the University of Colorado School of Medicine and Klein Buendel examine how Hispanic tattoo artists can serve as skin cancer prevention advocates for the Hispanic population. JDD also released a podcast with the authors about the study earlier this month.
Multiple in-depth interviews were conducted with Hispanic tattoo artists at various tattoo studios in Salt Lake City, Utah. The interviews provided insight into the artist's skin cancer knowledge, their current sun safety recommendations to clients, and their willingness to incorporate skin cancer prevention into their future work routines.
Data analysis indicated that a most of the artists had a large percentage of Hispanic clients and repeat customers. All artists also had some level of skin cancer knowledge, though not extensive enough to provide basic sun protection tips in their regular tattoo aftercare instructions to clients (such as what specific Sun Protection Factor to use, when to reapply sunscreen, and the use of cover up clothing). Despite this, all artists were enthusiastic about providing sun safety messages on their social media pages and would be willing to partake in some level of skin cancer prevention training and education in the future.
With lengthy tattoo sessions and repeat clientele, Hispanic tattoo artists could serve as beneficial influencers in the early detection of skin cancers in the Hispanic population. Researchers concluded that by providing comprehensive full-body sun protection information to their clients through tattoo aftercare instructions, alerting clients to suspicious moles, and using social media messages, Hispanic tattoo artists could have a big impact on their clients' skin health. The study's complete analysis and discussion can be found in the publication.
This project was funded by a grant and a supplement from the National Cancer Institute (CA206569; Dr. Barbara Walkosz and Dr. Robert Dellavalle, Multiple Principal Investigators). Authors include Dr. Cristian Gonzalez, and Dr. Adrian Pona from the University of Colorado School of Medicine; Dr. Barbara Walkosz from Klein Buendel; and Dr. Robert Dellavalle from the University of Colorado School of Medicine and the U.S. Department of Veterans Affairs Rocky Mountain Regional VA Medical Center Dermatology Service.