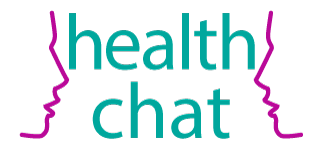 Mutual Influences of Mothers' and Daughters' Mental Health on the Closeness of their Relationship
A Health Chat study published in the Journal of Child and Family Studies examined intra- and interpersonal associations between poor mental health and mother–daughter relationship closeness in a sample of 467 dyads. Health Chat was a social media intervention designed to reduce mothers' permissiveness toward their teen daughters' indoor tanning behavior. It also addressed other adolescent health topics, such as vaccination, alcohol, and physical activity.
An Actor–Partner Interdependence Model was used to examine bidirectional processes between mothers and their teenage daughters. The independent variable was self-reported poor mental health and the dependent variable was relationship closeness. Communication satisfaction was also examined as a potential interpersonal mediator of the pathway between poor mental health and relationship closeness.
Daughters' self-reported poor mental health negatively predicted their own perception of closeness as well as mothers' perception of closeness. In addition, there was evidence that perceived communication may help explain both the actor effect (one's own poor mental health on one's own perception of closeness) and the partner effect (partner's poor mental health on one's own perception of closeness).
Detailed methods and results are presented in the publication. Results suggest that when daughters' mental health is poor, relationship closeness as perceived by mother and daughter may be weakened, and that this effect may in part be explained by poor communication between mother and daughter. The authors concluded that strategies to promote family communication, especially for families experiencing mental health problems, may aid in the development of closer mother–daughter relationships.
This research was funded by a grant and supplement from the National Cancer Institute (CA192652; David Buller and Sherry Pagoto, Multiple Principal Investigators). Additional collaborating authors include Hyanghee Lee (lead author) and Kimberly Henry from Colorado State University; Katie Baker and Joel Hillhouse from East Tennessee State University; Jessica Bibeau from the University of Connecticut; and Barbara Walkosz and Julia Berteletti from Klein Buendel.