Collaborator Spotlight:
Dr. Abby King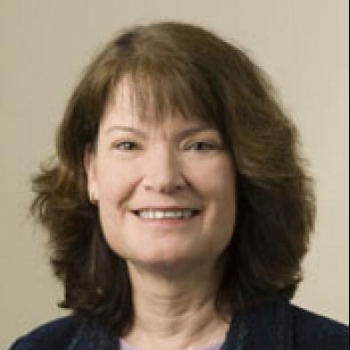 Abby C. King, Ph.D., is a Professor of Health Research and Policy (Epidemiology) and a Professor of Medicine at Stanford University. She received her Ph.D. in Clinical Psychology from Virginia Polytechnic Institute and State University. Her past research has focused on investigating the development, evaluation, and translation of public health interventions to reduce chronic disease in the U.S. and globally. Her current research focuses on expanding the reach and generalizability of evidence-based interventions through the use of state-of-the-art communication technologies, community-based participatory research perspectives, and policy-level approaches to health promotion.
Presently, Dr. King is a Co-Investigator on the SBIR Phase II research project with Dr. Valerie Myers from Klein Buendel called "¡Caminemos Juntas!". The project proposes to connect Latinas with one another in order to improve walking habits by increasing social support and decreasing perceived barriers through the use of a smartphone app. It is funded by the National Institute on Minority Health and Health Disparities at the National Institutes of Health (MD009652; Dr. Valerie Myers, Principal Investigator).
In addition to her research, Dr. King has served on a number of government task forces in the U.S. and abroad, including membership in the U.S. Department of Health and Human Services' Scientific Advisory Committee on National Health Promotion and Disease Prevention Objectives for 2020, and the Science Board of the U.S. President's Council on Fitness, Sports, and Nutrition. She has also taken part in various types of community and international work, including Active For Life, Citizen Science to Promote Sustained Physical Activity in Low-Income Communities, Preventing Obesity Among Socioeconomically Disadvantaged Women and Children in Melbourne, Australia; and Computer-based Physical Activity Advice for Ethnic Minority Aging Adults in San Jose. Dr. King has received many distinguished awards and honors throughout her career.