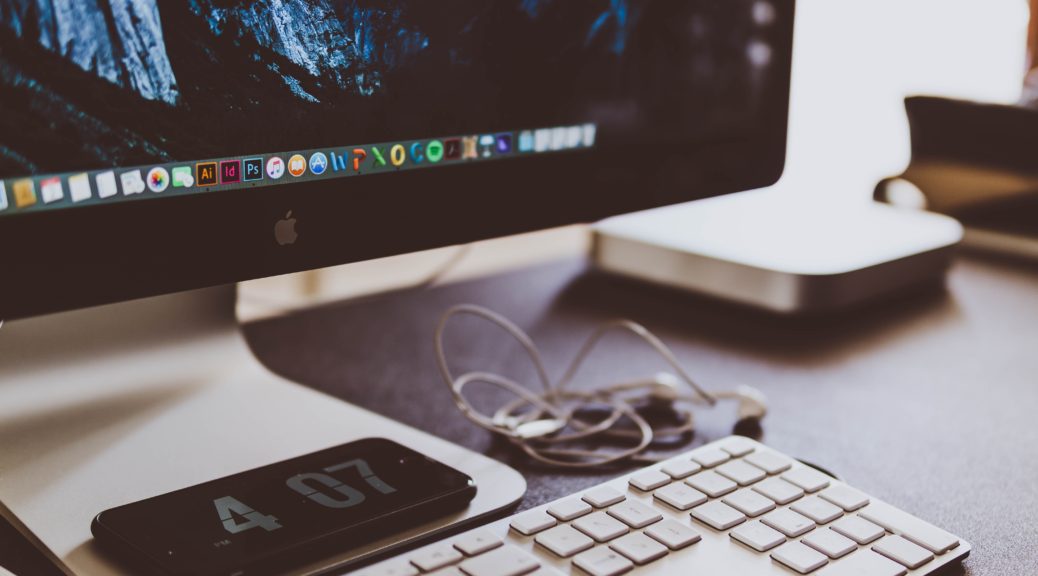 Designing Sun Safety Ink!
Good graphic design can attract attention, set tone, and build rapport with an intended audience. Klein Buendel's designers interviewed tattoo artists, studio operators, and clients before creating the visual identity for the Sun Safety Ink! skin cancer prevention program. The goal of Sun Safety Ink! is to train tattoo artists in how to talk to their clients about protecting their skin from ultraviolet radiation and checking their moles for changes that could be a sign of skin cancer.
The culminating design for Sun Safety Ink!'s educational materials – by Creative Director, Steve Fullmer — is grounded in vivid color, astronomical features, and an edgy artistic style.
The main design element created for Sun Safety Ink! is the project's logo…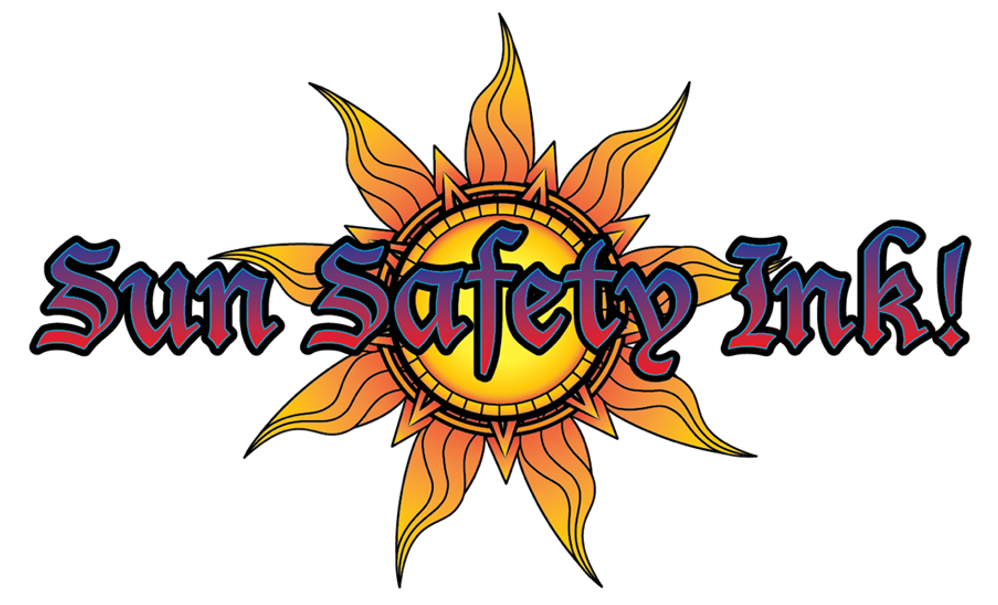 A tip card encourages tattoo clients to "protect their canvas"…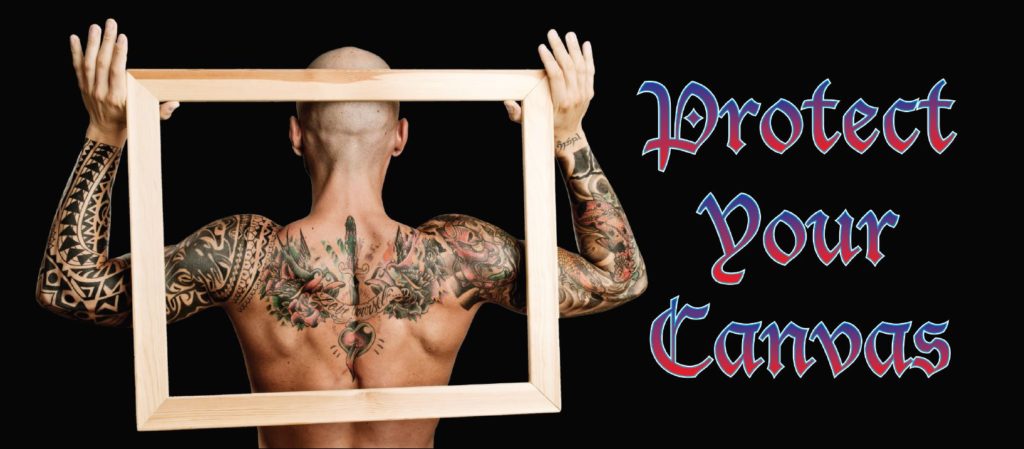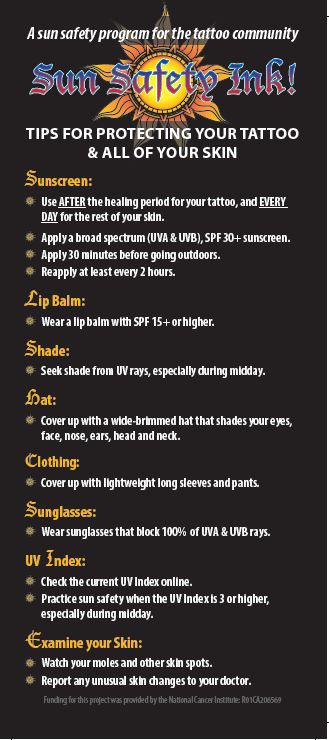 And a spirited sticker urges them to use sunscreen to protect their skin and tattoos from the harmful effects of the sun…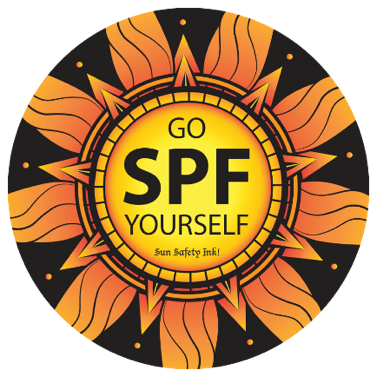 The Sun Safety Ink! project is funded by a grant from the National Cancer Institute (CA206569; Dr. Barbara Walkosz and Dr. Robert Dellavalle, Multiple Principal Investigators).