Collaborator Spotlight:
Dr. Christopher Houck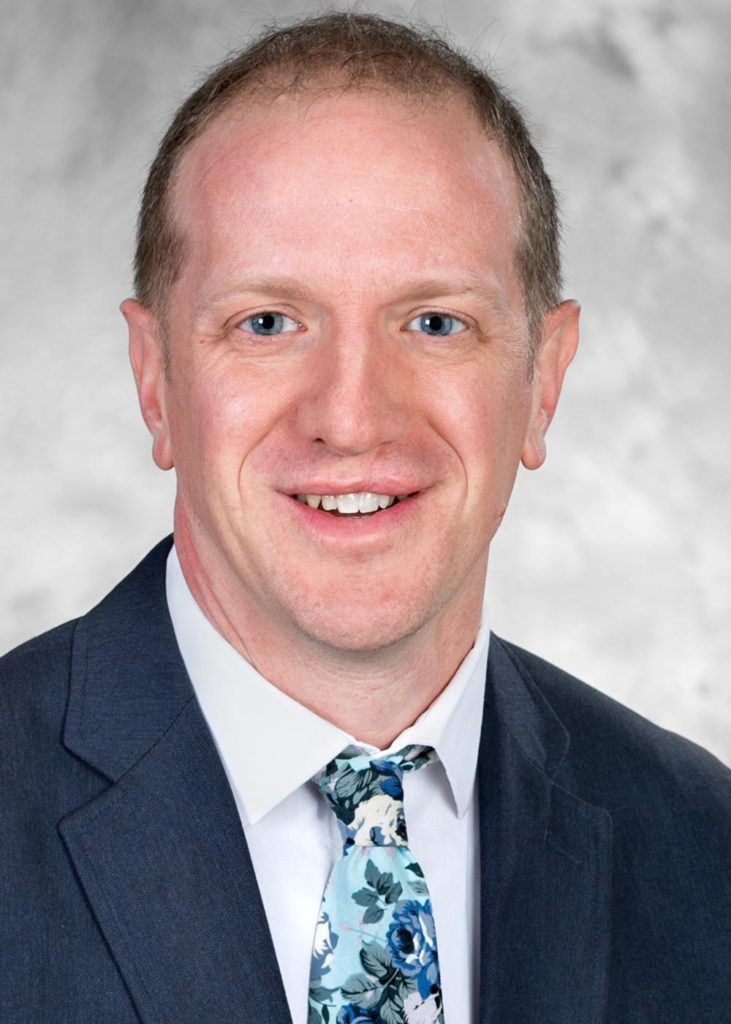 Christopher Houck, PhD, is an Associate Professor in the Pediatrics and Psychiatry and Human Behavior departments at Brown University. He currently works with Dr. Valerie Myers on a project titled, "An Emotion Regulation Intervention for Early Adolescent Risk Behavior Prevention" which is funded by the Eunice Kennedy Shriver National Institute of Child Health and Development (HD089979).
The program, Project Trac, originally geared toward educating adolescents on sexual health, was proven effective at targeting emotional regulation and reducing sexual risk among middle schoolers and high schoolers. Through tablet-based gaming, the current intervention focuses on teaching adolescents' skills for managing their emotions to reduce poor decision-making that can lead to engaging in a variety of risky behaviors, like substance use or fighting. The overall goal of the current study is to provide an engaging, digital format to deliver the effective emotional regulation program; delivering the intervention through this technology reduces implementation costs and allows for flexibility in order to reach a wider audience.
Dr. Houck has also collaborated with Klein Buendel as a Co-Investigator on a project funded by the National Institute of Justice titled "Partner Violence Prevention for Middle School Boys: A Dyadic Web-Based Intervention" (2014-MU-CX-4002). The aim of the study was to develop a web-based intervention to reduce the risk of dating violence among middle-school aged males. The engaging, web-based intervention, to be used by parents and adolescents together, was based on the large empirical literature linking emotion regulation deficits to violent behavior as well as numerous studies showing that parental involvement is crucial to offset dating violence risk. The results from the pilot-testing were promising and a larger randomized controlled trial will begin in the fall.
In addition to adolescent emotional regulation and risky behaviors research, Dr. Houck is a licensed psychologist and provides services to children and adolescents at Rhode Island Hospital in the Department of Child and Adolescent Psychiatry. He works with patients affected by family illness and dealing with both psychological and medical problems. Dr. Houck completed his postdoctoral fellowship in pediatric psychology at Brown University in Rhode Island. He received the Psychology Research Mentor Awards from the Alpert Medical School at Brown University Department of Psychiatry and Human Behavior in 2017. In addition to his work at Rhode Island Hospital and Brown University, he is also on the editorial board of the Journal of Pediatric Psychology.