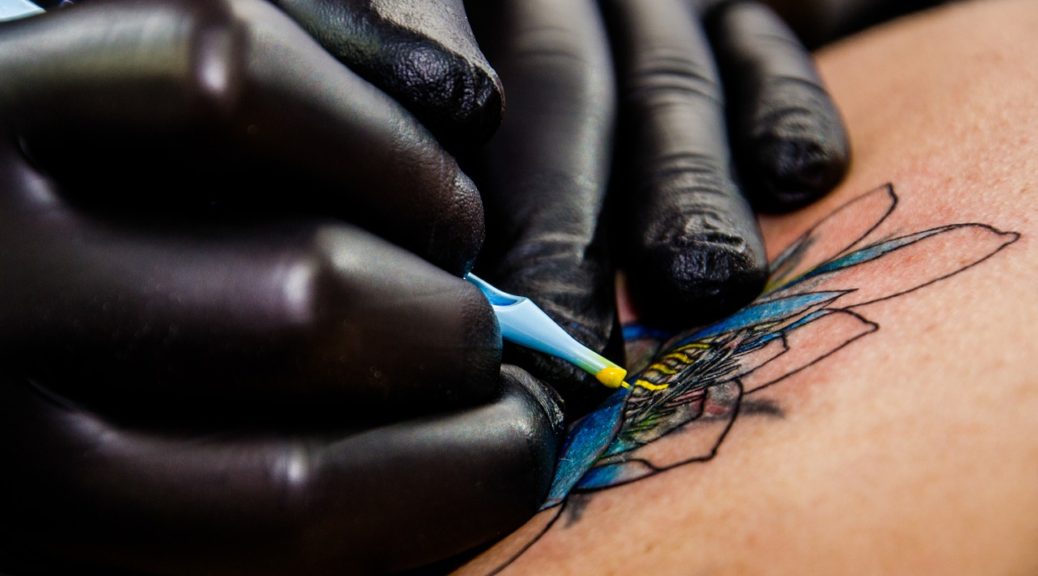 Ultraviolet Radiation and the Fading of Colored Tattoos
In a recent publication in Photodermatology, Photoimmunology and Photomedicine, authors from the University of Colorado School of Medicine and Klein Buendel examine a case and describe how ultraviolet radiation (UVR) may affect tattoos by causing abnormal healing, premature fading, scabbing, and scarring.
The case under review revolved around a male patient with Fitzpatrick skin type III who presented concerns about a colored tattoo that had visibly undergone premature fading. In addition to a physical exam, the patient's outdoor habits, medical history, and sun safety behaviors were also documented. The patient had visible uneven distribution of red and yellow pigment in the tattoo on his arm. The full report, discussion, and conclusion can be found in the publication.
Although tattoo fading is a multifaceted process, excessive UVR exposure can be a preventable factor. By taking simple measures such as wearing sunscreen greater than SPF 30, wearing sun protective clothing, and seeking shade, individuals can minimize unnecessary sun exposure to protect their skin and tattoos.
This project was funded by a grant and a supplement from the National Cancer Institute (CA206569; Dr. Barbara Walkosz and Dr. Robert Dellavalle, Multiple Principal Investigators). Paper authors include Dr. Cristian Gonzalez, Dr. Chandler Rundle, and Dr. Adrian Pona from the University of Colorado School of Medicine; Dr. Barbara Walkosz from Klein Buendel; and Dr. Robert Dellavalle from the University of Colorado School of Medicine and the U.S. Department of Veterans Affairs Rocky Mountain Regional VA Medical Center Dermatology Service.