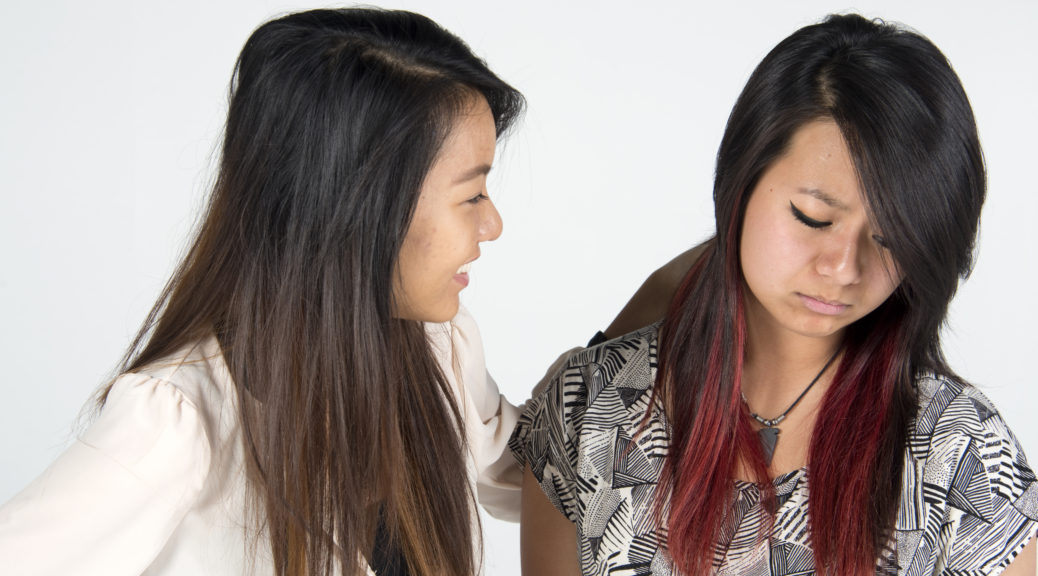 Managing Emotions: Part 1
Managing Emotions: Part 1
Riding Cancer's Emotional Roller Coaster
*Names have been changed to protect privacy.*
Anyone who begins a cancer journey is likely to step onto a rollercoaster of strong emotions that can vary dramatically from point to point along the way.  Patients, family members, and friends will experience many different feelings ranging from frustration and powerlessness to joy and affection after a cancer diagnosis.
Emotion can be thought of as the "bedrock" of the communication skills. How a person feels and how they control those feelings will affect how they deal with conflict, what they disclose and their level of respect, trust, and empathy for others. This article looks at the role of emotions and provides tips on how to manage feelings to better cope with cancer.
Emotions on a Cancer Journey
San Diego resident Tim Hayes had a lot on his plate when he received his testicular cancer diagnosis.  A 37-year-old college professor with a full work schedule, he had custody of his two young children, and a summer teaching session planned in Africa over the summer.
However, near the end of spring semester, strong abdominal pains made him visit his doctor, who gave him several medical tests.  Before the results came back, Tim traveled to Canada for a professional conference. But he felt miserable. He couldn't eat. He was exhausted. He spent much of the conference sleeping in his hotel room, which is where his doctor tracked him down.
"My doctor told me one long Latin word, then another," he said. Decoded, the Latin words meant cancer.
Tim asked if the diagnosis would interfere with his summer teaching plans. It would. He was told he needed immediate surgery, followed by chemotherapy and radiation treatment.
This kind of news would completely devastate some people. Others might be paralyzed by fear. Tim, however, immediately began planning for the future – a future he believed would be cancer free. He tied up loose ends, spent more time with his kids, and was determined to be healthy enough to teach again in the fall.
"It was symbolic of beating the cancer – that's how I spent my summer vacation, but I'd be back to work in the fall," Tim said.
Tim took a very practical approach to dealing with his cancer and maintained a positive attitude.  Not everyone would react this way. Emotions play a significant role in how individuals interpret a situation and resolve it. Emotions also influence a person's attitude and behavior.
The Benefits of Positive Thinking
Several studies have found that individuals who recover from a serious illness often emerge with a more positive attitude. They are more forgiving, grateful, and kind. They have a greater appreciation of beauty, learning, and bravery.
This was the case with Tim. He calls it a "good side effect of the cancer journey." He said he makes sure to stop and watch the sunsets where he lives because there is nothing more important than absorbing the beauty of the moment.  He also emerged from his experience with new insights.
"There should be something that you learned from the journey that makes you have a deeper appreciation of the here and now," he said. "Life is entirely too short to spend it doing things that don't take you to a higher level."
Studies have also shown that people who have more positive moods and feelings are more likely to resolve a conflict through cooperation. Positive emotions make someone more likely to participate in the world around them and interact socially. It can also help people spring back more easily during difficult times.
Negative emotions, on the other hand, can lead to conflict, frustration, and personality clashes. Negativity tends to spread to others and also put them in a bad mood. That's not to say that individuals on a cancer journey won't have a down day or get gloomy about their situation, but it is important to be strong and think positively with the understanding that sometimes there will be moments of doubt, anger, and sadness. Individuals who experience on-going depressed feelings should consult with their doctor or seek medical help.
Managing Your Emotions
A cancer diagnosis doesn't just impact the person with the disease; it affects the entire family as they deal with new responsibilities, doctor's visits, fear of the unknown, new emotions and potentially difficult conversations within the family and with others outside the family.
A patient's primary coping strategy drives communication styles during the cancer journey.
"Each one of us deals with the situation in the way we're brought up. Let it go. If you want to cry, cry. If you want to laugh, laugh. If you want to dance, dance as if it was the last thing you're going to do, and it will make you feel better," says Boston resident Arturo Hernandez, who was diagnosed with prostate cancer.
The first step in managing your emotions is to recognize them. Ask yourself how you usually express your emotions and handle stress. Also, try to understand how your emotions and the way you express them affect the people around you.
Next, figure out how others may be feeling. Determine the source of the emotion and acknowledge their feelings.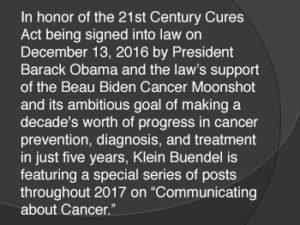 This research project was funded by a grant from the National Cancer Institute (CA144235; Dr. Wayne Beach, San Diego State University, Principal Investigator). Co-investigators included Dr. David Dozier from San Diego State University, and Mary Buller, Dr. Valerie Myers, and Dr. David Buller from Klein Buendel, Inc.